Crisis Resources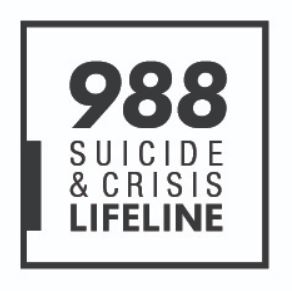 24 Hour Utah Crisis Line:
1-800-273-8255
TTY 711
Assists individuals who may be experiencing a crisis to access support and services as quickly as possible. Serves all of Salt Lake County 24 hours a day 365 days a year.
MCOT
(Mobile Crisis Outreach Team)
1-801-587-3000
Teams assist and support individuals dealing with a mental health crisis by going to the individual wherever they are in Salt Lake County. Accessed through the Crisis Line.
Utah Warm Line:
1-833-SPEAKUT or
1-833-773-2588
Phone line open 365 days a year from 8:00 AM to 11:00 PM. Provides a friendly and understanding person for those who need someone to talk to and enables individuals with a mental health challenge to talk to a peer about issues they are facing in their lives.
FAQs: FREQUENTLY ASKED QUESTIONS
How are you able to receive Medicaid?
Medicaid is a federal health insurance plan administered by the state to help low-income individuals or residents with disabilities obtain medical and mental health care.
How do public mental health benefits work?
In the State of Utah, mental health services are the responsibility of each county. In Salt Lake County, the services are provided by community mental health providers through a contract with Salt Lake County. This contract requires mental health providers to deliver mental health services for eligible consumers or those consumers who receive a Medicaid card authorizing mental health services.
Each consumer enrolled in Medicaid is issued a Medicaid card monthly by the State of Utah, Department of Health. On the card, a provider is identified for both medical and mental health services provided through Medicaid. If you are a resident of Salt Lake County, Optum should be listed as the provider/administrator for mental health services.
Even if you don't have Medicaid, there are mental health services available. There is limited State, County and Federal funding for mental health services for the non-insured or underinsured. Salt Lake County has always funded mental health services for individuals not enrolled in Medicaid, in an amount that far exceeds the state requirement. Salt Lake County has always been and will continue to be committed to provide these vital services for those in need.
Who is Optum?
Optum is a national leader in managing public mental health systems. They have a local Salt Lake office and will involve many consumers and families members in helping set the direction for mental health services in Salt Lake County. Optum is committed to helping consumers and their families on the path to recovery and resiliency, to achieving the vision of system transformation and to establishing a strong partnership with its valued network of providers.
Optum is NOT a mental health or substance use disorder provider. However, Optum can help you and your family identify a provider that will suit your needs. If you have questions, please call 1-877-370-8953, Monday-Friday, 8:00 AM-5:00 PM MT.

This symbol indicates that a new window will open and that you are leaving our website. The website links are for informational purposes only.